Welcome to the Doylestown Photo Club
Every month we challenge our members with a new PhotoQuest.  The following images are a few samples from our last assignment:  Faces in Things
The full slideshow is available for viewing on our Galleries Page.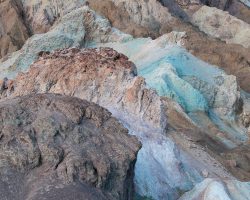 Our Next Meeting is Thursday, September 13th
Doors open at 6:00 PM
---
We will begin the evening with the third part of a 3-part Focus Ring series on Alternatives to Adobe Lightroom and Photoshop  at 6:30.   Part 3 will talk about Potoshop alternatives for photo manipulation and pixel editing.
For the Main Event, we will be hosting guest speaker Joe Edelman.  Joe will be presenting his talk:  The Art of Seeing – Success in Photography Is In The Details.
Joe presents an innovative and entertaining look at what often separates great images from the others. Using a combination of science, psychology, art and humor, Joe explains how personal perspective and attention to details, as opposed to formal RULES, often separate the good from the great. Joe focuses on people photography—his primary specialty—but also looks at other genres, including nature and still life, sports and travel. The presentation includes videos as well as a demonstration that will show how you can dramatically improve your photographs, whatever the subject matter, by improving your ability to "see."
Background Image © Kurt Wecker
The Doylestown Photo club promotes and excites interest in the art of photography while supporting and encouraging photographers of all skill levels.  We provide an open learning environment where those with experience share their knowledge with others.  We welcome and cultivate friendships, mutual understanding and social interaction.
Come join us at one of our meetings.
We hope you will become a part of our enthusiastic community.